Peterborough Power and Sail Squadron
Safe Boating Instruction in the Kawarthas Since 1959
End of Season Potluck / Graduation, November 5, 2016
Peterborough Squadron held its annual End of Season Potluck on Saturday November 5, 2016 at Buckhorn Yacht Harbour. The evening was combined with a graduation for students from the 2016 Boating 1-Beyond the PCOC course held this fall.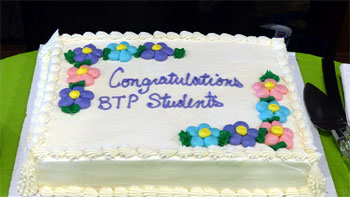 Shown being congratulated by Squadron Commander Gina Lee are John Cunningham, left, Katrina Murphy, right, and James Murphy, below.


As always a good time was had by all attendees partaking in the delicous dishes provided for dinner.