Canadian Power and Sail Squadrons is celebrating its 80th Anniversary in 2018! Safe Boating Instruction in the Kawarthas Since 1959

Read our latest newsletter Nautical Notes August 2018
Boating 3 Ė Introduction to Marine Navigation The third course in our series explores navigation further as you learn how to PLOT and LABEL on PAPER CHARTS. This course explores navigation further as you learn more about paper charts, how to read them in more detail. You will learn what the skipper should be doing before setting out and when under way, handling a boat under sail, as well as your environmental responsibilities and electrical hazards. This course also has a number of optional topics that will be taught depending on your interests; these include tides and currents, canals and locks, and collision regulations.More Details and Registration Information
Marine Radio with DSC Endorsement-Our December Class is taking registrations now!The Maritime Radio course teaches emergency radio procedures and everyday operating techniques. This complete package with CD, and the new Digital Selective Calling, will prepare you for the Restricted Operator Certificate (Maritime) with DSC Endorsement exam. To operate a maritime radio, you need the certificate. More Details and Registration Information
Check out our photos from
our winter activities
2.7 million Canadian fire extinguishers are being recalled for being defective. Be sure to check the fire extinguishers on your boat(s) and elsewhere to see if they are safe or need to be returned. Further information at
the Peterborough Examiner
and
on CBC Business News
(this link includes photos).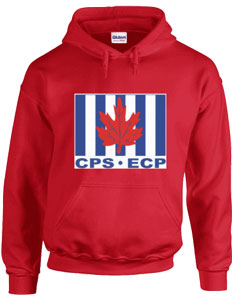 CPS-ECP and Peterborough Burgee logowear is now available through the URStore!
Full Details
Dowload and print our new brochure
and the pass the word by giving it to friends or family who might be interested in our programs!
New Benefits for CPS-ECP Members from Cowan Insurance and Fugawi
Did you know about the CPS-ECP YouTube resource? Visit and view videos that will give you all kinds of boating tips and information on topics such as winterizing your boat, towing a boat, distress signalling, navigation, life jacket safety, docking and more. Explore the Videos
There are Changes in Applying for a Pleasure Craft License announced by Transport Canada. You now have two options to help you request your free Pleasure Craft License: electronically (new) or by post. Full Details
Do you realize you can saving money on your boat insurance every year? This can be done by taking our boating course and presenting your CPS-ECP Boating Certificate to your local insurance agent. Go to our national website for this and other great ongoing membership benifits.
Donít get caught without your Pleasure Craft Operator Card and having to pay the $250.00 fine. Get your card from CPS-ECP in the classroom or online. The CPS-ECP PCOC course is approved by Transport Canada and is the only card in Canada approved by the National Association of State Boating Administrators (NASBLA) and recognized by the United States Coast Guard.
Get Started Now with the online PCOC course from CPS-ECP

We offer a full range of other courses to help you become a better and safer boater, and to better enjoy your boating experience. To enquire or to register for courses online submit your request or contact Jim Lee at 705.652.1206 or by .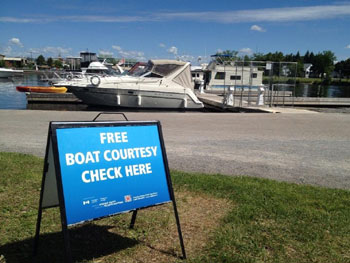 RVCC - Recreational Vessel Courtesy Check - Have you ever wondered whether or not your boat is properly equipped? When you see the marine detachment approaching do you get a sinking feeling (no pun intended) in the pit of your stomach? Even the most experienced boaters have some difficulty keeping up with the requirements outlined by Transport Canada. Well we have the solution for you! More Information
If you are interested in more information on membership in CPS-ECP visit the CPS-ECP National Website.
News Alert: Flare Disposal: Boaters can now dispose of old marine flares by taking them to:
OPP Constable Syvret
453 Lansdowne Street East
(705) 742-0401
Monday - Friday
8:00 am - 4:00 pm
You can also take them to this location during other hours and the officer at the front desk will take them and keep them for Constable Syvret.